Comin' in hot! Black tea with bold spice.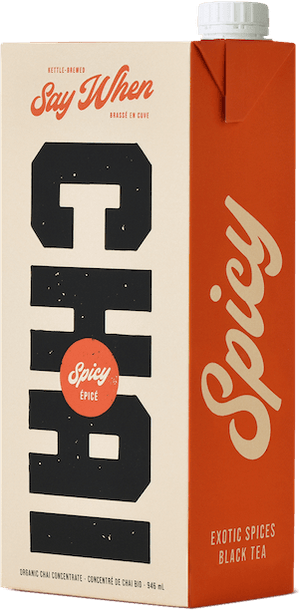 Organic Spicy Chai
This exotic blend of cinnamon and cardamom, ginger, black pepper and nutmeg come alive in our premium black tea. A feisty chai that's spiced just right.
Wakey wakey! Spices, cocoa & a kick of coffee.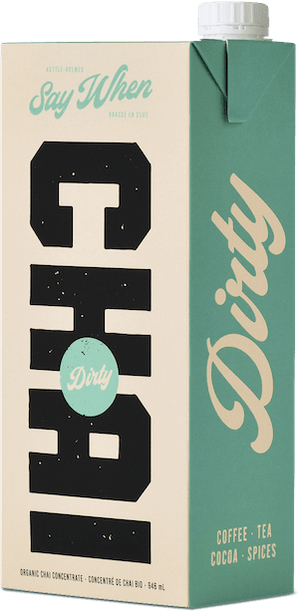 Organic Dirty Chai
Get down and dirty with this bold blend featuring organic coffee, spiced chai and a touch of warm cocoa. It's the perfect pick-me-up!


'Core' Variety Pack
1 x (Golden , Dirty, Spicy)
The dream team. This set features one each of our Dirty, Golden, and Spicy chai's, allowing you to explore this adventurous line up with ease! There's also the option for a variety case of 12.
Our golden child. Ginger, turmeric & sweet honey.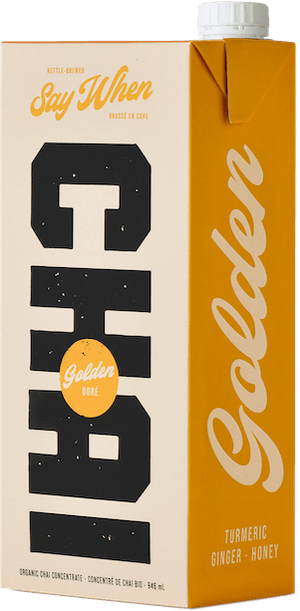 Organic Golden Chai
It's worth its weight in gold. A comforting chai featuring revitalizing turmeric, punchy ginger, vibrant lemon myrtle and sweetened with a touch of honey.
It's the real deal. Period.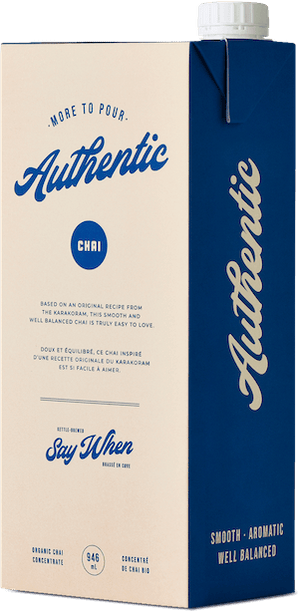 Organic Authentic Chai
Double strength
Based on an original recipe from the Karakoram, this smooth and well balanced chai is truly easy to love.
Half sweet. All heat.
Organic Grizzly Chai
Double strength
We've slashed the sweetness in half, for this extra spiced chai. It's perfect for getting creative with your lattes or simply enjoying as a bold yet less sweet chai.
It's an oolong-term relationship.
Organic Oolong Chai
Double strength
We've married the heat of ginger and black pepper with the floral and toasty notes of oolong tea for a brew that is both delicious and unique.
'More to Pour' Variety Pack
1 X (AUTHENTIC, OOLONG, GRIZZLY) 
Chai lovers - this one's for you! Discover the endless tea and spice combinations starting with our 'More to Pour' range! This range is more concentrated so there is more to share, and more to love! There's also the option for a variety case of 12.